HIGHCLERE RACING'S WEEKLY NEWS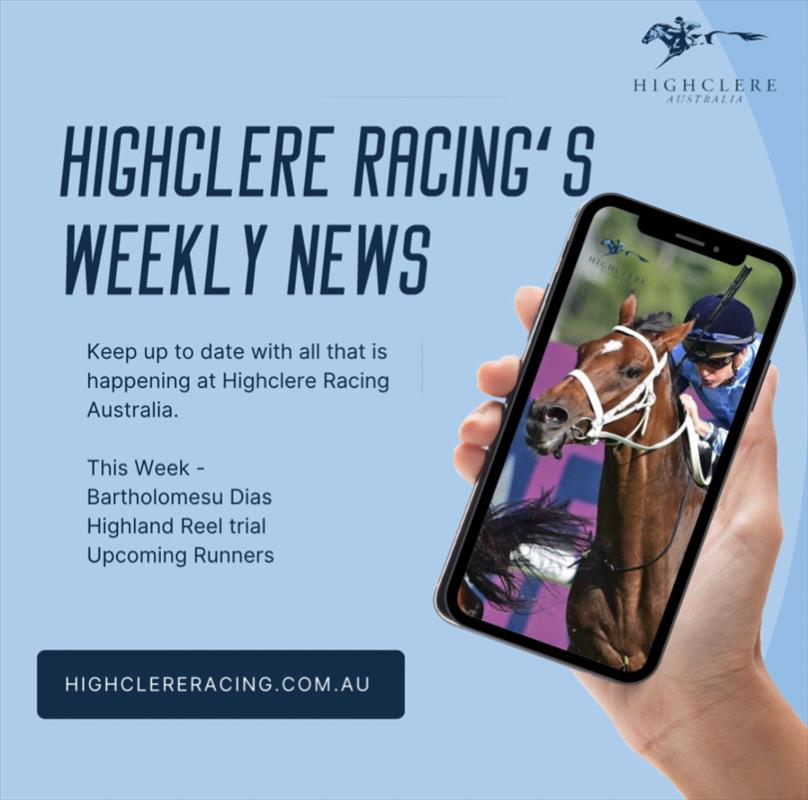 24/5/22
This week Highclere Australia are going to invest in track covers! HaHa! 
Bartholomeu Dias got to make his return at Rosehill on Saturday, his first start under Annabel Neasham but unfortunately, the ground was slightly too wet for him, although it was a good hit out and hopefully in 2 weeks times he can find a slightly firmer surface to run on. The stable was pleased with his first-up efforts as there is plenty of improvement to come. 
Great House, on the other hand, wasn't as lucky with the Doomben meeting being postponed with talks of it being run tomorrow but due to continued rain, it has been abandoned and will now be run on Saturday. It is a slightly new field but he will have to take on Zaaki and Yonkers. We are hopeful of a few nice days as Great House isn't his best on a very heavy track so if it can dry out slightly it will certainly assist his chances. 
The Highland Reel filly, who is still awaiting a name, had a very nice jumpout earlier this week. She began well and both trainer and rider were very pleased with what she showed. Once she has a name she will have an official trial and then won't be too far off heading to the races. She is shaping up to be a very nice 3YO to take on some of the classic races later this year. There are still a few spots in her ownership, but they won't last long so make sure you email info@highclereracing.com.au to secure your share today. 
With others enjoying their time of rest there isn't too much else to report this week but we do have a few things to look forward to, so make sure you tune in next week and in the meantime follow our socials to keep up to date with all the Highclere Australia news.
[24/05/2022]
Previous