HIGHCLERE RACING'S WEEKLY NEWS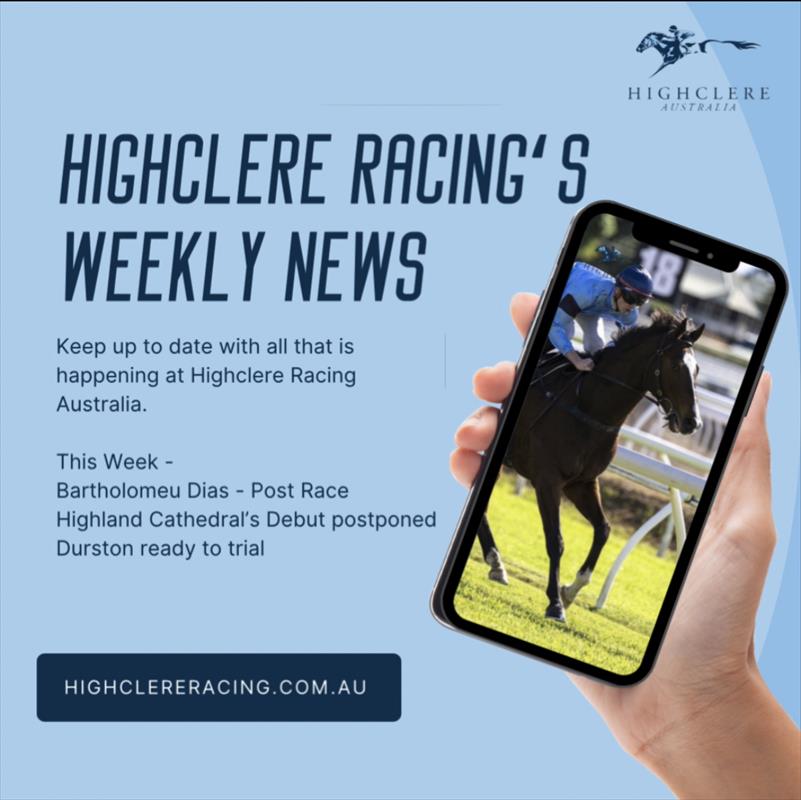 5/7/2022
On Saturday we once again saw the 7YO, Bartholomeu Dias run, this time in the Caloundra Cup at the Sunshine Coast. Unfortunately, it was less than Sunny and the track conditions were too wet as they deteriorated throughout the day. One thing we know about Bart is he doesn't like the wet tracks and that was evident when he tracked into the race nicely and sustained a long run but just couldn't make up ground in the straight, similar to many of his opponents with the field very strung out in the concluding stages. It was again a very good run and shows that on a better surface he can certainly still be competitive. 
The wet weather also meant Highland Cathedral's debut was put on hold with both Newcastle and Mudgee too wet for the filly. Fingers crossed Saturday's Wyong meeting or Sunday's Hawkesbury meeting can be a little drier, although, with the rainfall currently in Sydney, her plans may be postponed again. 
Durston is on his come-back trail and coming along nicely, he is another one that has been interrupted by the rainfall. We are looking to get a very easy trial under his belt, which will hopefully be tomorrow but there is no certainty at the moment.
Although a few hold-ups at the moment, Olympic Theatre has settled into stable life again and Armageddon and Korolev are also progressing nicely so it won't be long and we will have a lot of runners to talk about. With Spring Carnival only a few months away we are also looking forward to the return of Great House and what can hopefully be another Melbourne Cup runner for Highclere Racing. 
As always we will keep you up to date on our socials and hope you return next week for another edition of Highclere Racing's Weekly News. 
[05/07/2022]
Previous