HIGHCLERE WEEKLY NEWS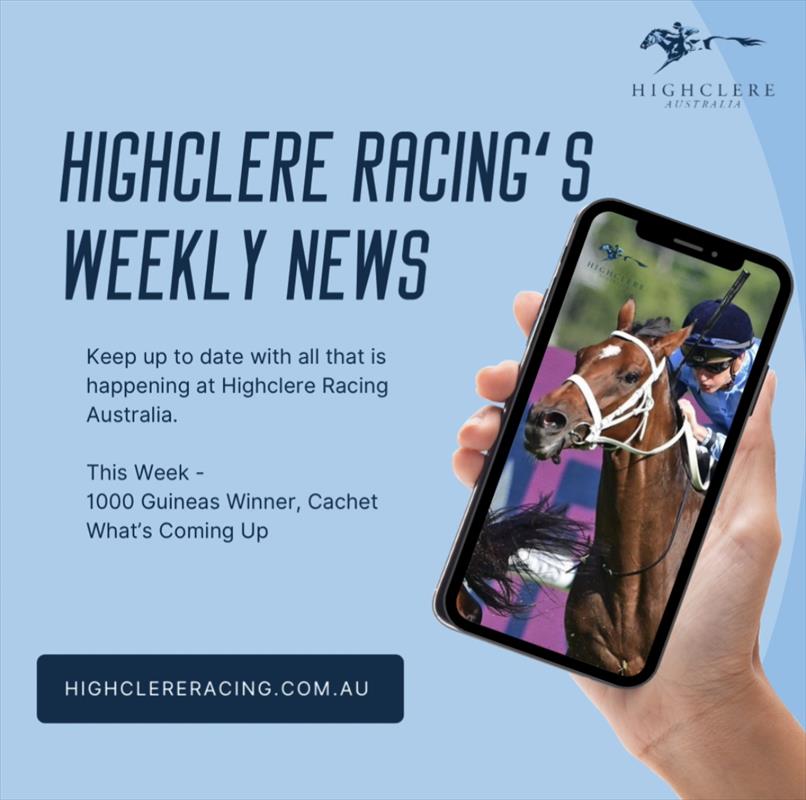 3/5/2022
This week saw the Highclere Racing UK team take out the 1000 Guineas and Newmarket with Cachet. What a tremendous effort by everyone involved, Congratulations! 
In Australia, we are looking forward to the return of Great House this weekend he currently holds Two entries, one of the Hollindale in QLD and one at Gosford. The Hollindale is shaping up to be a very strong event but it will be great to see him back on a firmer surface. Bartholomeu Dias had a nice trial this morning, not that you could see much through the fog but he was pleasing and will have another before returning to the racetrack. 
Unfortunately, Hint Of Stars Australian debut has suffered a setback but he has shown a lot of promise so we are sure he will be worth the wait. Another horse who has been worth the wait is our Highland Reel Filly, who will be getting a name very soon. She is not far off a jump out and has returned a nice big, strong filly. Bjorn is very upbeat about her work so we can't wait to see her hit the track in the next month. 
Armageddon and Korolev continue to spell well as they grow and develop. Both are lovely horses who will appreciate this time out to grow and develop before coming back into the stables later this year. 
Make sure you keep an eye on our socials to follow the off the track journey of recently retired, Lord Belvedere. He is getting spoilt in retirement and letting down nicely. We will continue to supply updates on his progress. 
We will be back next week with all the news from Highclere Racing Australia, but in the meantime make sure you like and follow us on our socials to stay up to date on runners and news throughout the week!
[03/05/2022]
Previous