HIGHCLERE RACING'S WEEKLY NEWS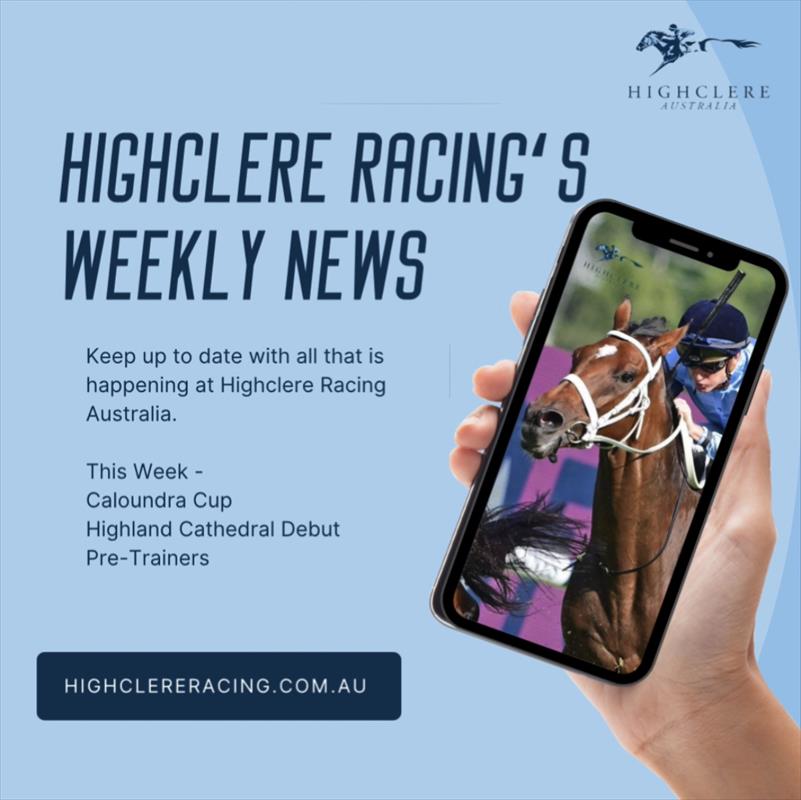 28/6/22
Welcome to another edition of the Highclere Weekly News. There were no runners in Australia this week but this weekend we look forward to seeing Bartholomeu Dias again, this time taking on the Caloundra Cup. 
Here is a little bit of history on the race: 
The Caloundra City Cup has a relatively short history in comparison to many other Cup events. The race was first held on the Sunshine Coast Turf Club's Opening Day on July 25th, 1985, which coincided with the launch of the new racecourse. Initially named the Sunshine Coast Daily Cup, the inaugural edition of the race paid a total of $25,000. The history of the Caloundra City Cup is intertwined with that of Sunshine Coast Racecourse, the first major Queensland track built outside of metropolitan Brisbane in the preceding half-century and the first to boast a synthetic surface, the "Cushion Track".
The race today boasts an impressive following and a well-structured race day to be a feature of Caloundra Cup Day is held on the premier Sunshine Coast racing weekend.
In recent Caloundra Cup history, the New Zealand-trained horses have enjoyed a strong strike rate with 11 wins since 1985 – the latest being Megablast (2018) and Igraine (2019) going back-to-back.
There was no 2020 Caloundra Cup due to COVID-19 but in 2021 it was won by the Joe Pride trained Stockman and this year we hope Bart can add himself to the honour roll. 
It is also an exciting weekend with the debut of Highland Reel Filly, Highland Cathedral. Trained by Bjorn Baker the filly has performed very well at home and in her trials and as we have mentioned previously looks a beautiful staying type to contest the classics later in the year. She holds an entry for both Newcastle on Saturday and Mudgee on Sunday but wherever she lines up she is likely to find the trip slightly short so there is plenty of room for improvement. Word on the grapevine is that there are still a few shares to be part of her ownership group but I wouldn't wait long, they will certainly be snapped up in no time. Email info@highclereracing.com.au to get involved! 
In other news, Durston is shaping up well and heading towards a trial while Olympic Theatre has completed his pre-training/dressage work and back in the main stables. Korolev and Armageddon are also shaping up nicely as they build their fitness. 
It's all happening at Highclere Racing so make sure you follow up on Facebook, Instagram and Twitter to keep up to date on all the news. 
 
[28/06/2022]
Previous