HIGHCLERE RACING'S WEEKLY NEWS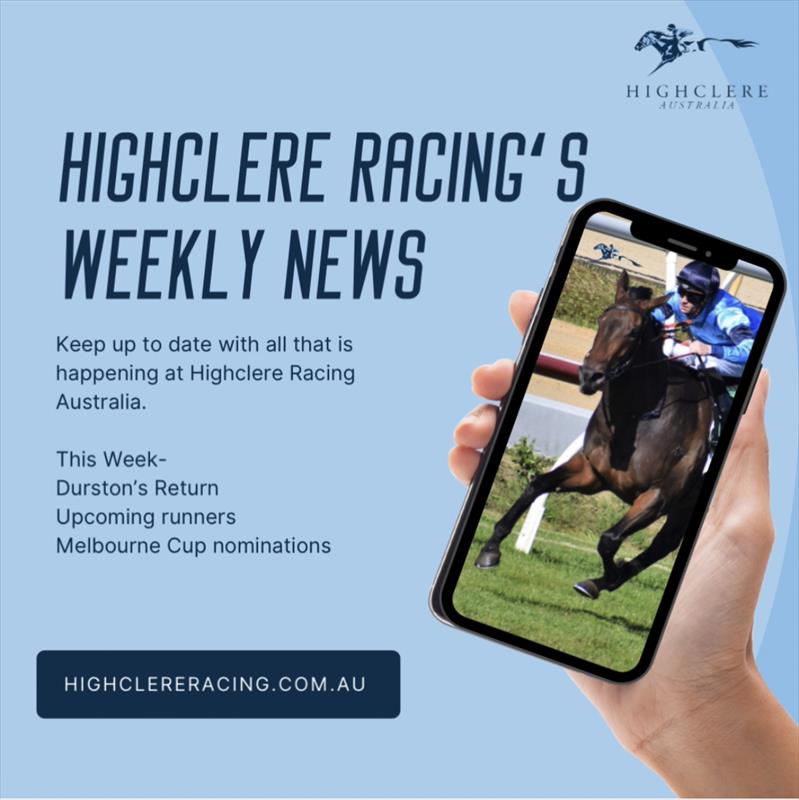 2/8/22
Highclere Racing Australia was very pleased to see Durston return to the track on Saturday. Returning off a long break there were no expectations put on him but we were very pleased with the run and it was just fitness that gave out late. More importantly, he has come through the run in good order but his races will be spaced with big plans ahead for the Spring. 
Highland Cathedral had her second race start but is still learning what it is all about and the wide barrier didn't help at all, as it pressured her to go forward. She will now go for a well-deserved rest, her preparation has been a bit up and down with the wet Sydney weather postponing her debut but we couldn't be more pleased with her first racing preparation and can't wait to see her return later this year. 
Olympic Theatre had a trial during the week, naturally, the distances are too short for him but it was a nice hit out so he won't be too far off the track, the same with Korolev and Armageddon, which is exciting for the team. 
Bartholomeu Dias holds an entry for Randwick on Saturday, let's hope the fine weather continues and he can get conditions to suit as it does look like a strong race so he will need a few things in his favour. 
Great House continues to please us, he is building fitness as we eagerly await his return to the racetrack in September. 
Things are certainly starting to build up to the busy season and to top off the week Highclere Racing Australia has 3 nominations for the 2022 Lexus Melbourne Cup, Great House, Durston and Olympic Theatre. Are you as excited as us? 
Keep an eye on our socials for all updates from Highclere Racing Australia.
[02/08/2022]
Previous