HIGHCLERE RACING WEEKLY NEWS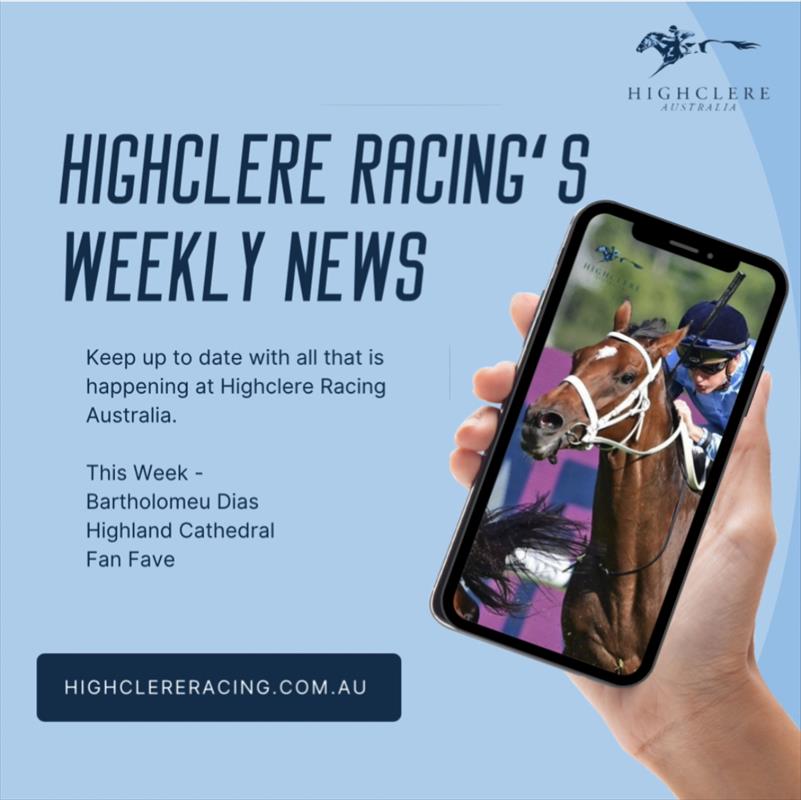 21/6/2022
On Saturday, last start winner, Bartholomeu Dias, lined up in the Ipswich Cup with Jaden Lloyd in the saddle. As luck would have it when we wanted to draw a middle to the outside gate we drew barrier 3, which would've been perfect the week prior for Great House which we wanted to draw well and draw the outside barrier. That as they say is racing! Nevertheless Jaden gave Bart a great ride. His patience was rewarded when a gap opened up but unfortunately, he was on the slightly inferior ground but still managed to finish well into 5th place and show he is in for a terrific preparation with his next target the Caloundra Cup! 
Highland Cathedral impressed Tim Clark and Bjorn Baker in a recent trial. She did everything right and we were able to take her back in the field to give her a bit more experience and see how she could finish off from the back of the field. Being by Highland Reel she is a beautiful staying filly that we can't wait to see over the longer trips. She will now head to the races so if you are looking for a running in the next few weeks email info@highclereracing.com.au now to get involved in her ownership, you will not be disappointed. 
As mentioned last week the other horses like Armageddon and Durston and shopping up nicely as they get fitter and we can't wait to see them along with Korolev, Olympic Theatre and Hint of Stars on the track later this year. 
That's all for this week but a quick shout-out, if you haven't got your Fan Fave merchandise yet make sure you visit https://www.fanfave.com.au/collections/highclere-australia and the best thing is you can get it personalised with your favourite Highclere Australia horse. 
Make sure you come back next Tuesday for more news and follow us on Instagram, Facebook and Twitter to keep up to date with all things Highclere.
[21/06/2022]
Previous