HIGHCLERE WEEKLY NEWS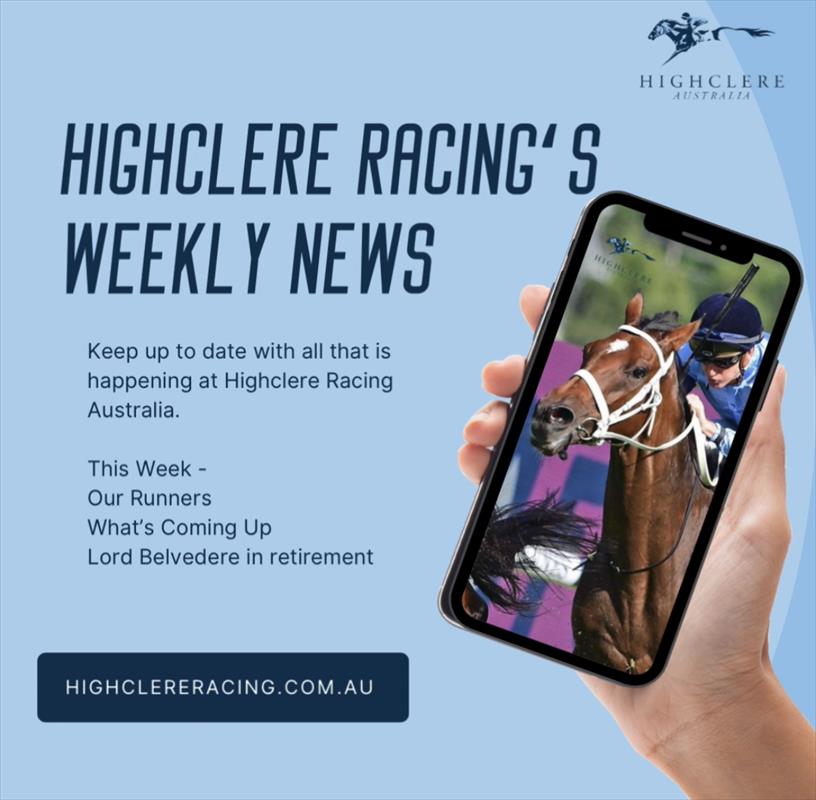 20/4/22
From everyone at Highclere Australia, we hope you had a wonderful Easter and were able to spend it with family and friends. 
On the racing front, this week we had Grinling run for the stable, he is still learning the Australian way of racing so the run was more about education than expecting him to perform well. His stablemate Olympic Theatre was meant to run in the same race but it was still a bit too wet for his liking so both horses have now gone to the spelling paddock. 
Great House is gearing up for his trip to Queensland, he will have a jumpout this week and we are looking forward to seeing him up north for the carnival. 
As mentioned last week it won't be long until we see our import Hint of Stars hit the track and we are excited to see what the younger horses do as they too are not far off racing. 
Lord Belvedere is enjoying his retirement and learning all about the different treats, he is a fan of carrots but his new favourite is licorice but do not ask him to share! He definitely likes them all to himself. 
We will be back next week with all the news from Highclere Racing Australia, but in the meantime make sure you like and follow us on our socials to stay up to date on runners and news throughout the week!
[20/04/2022]
Previous