HIGHCLERE RACING WEEKLY NEWS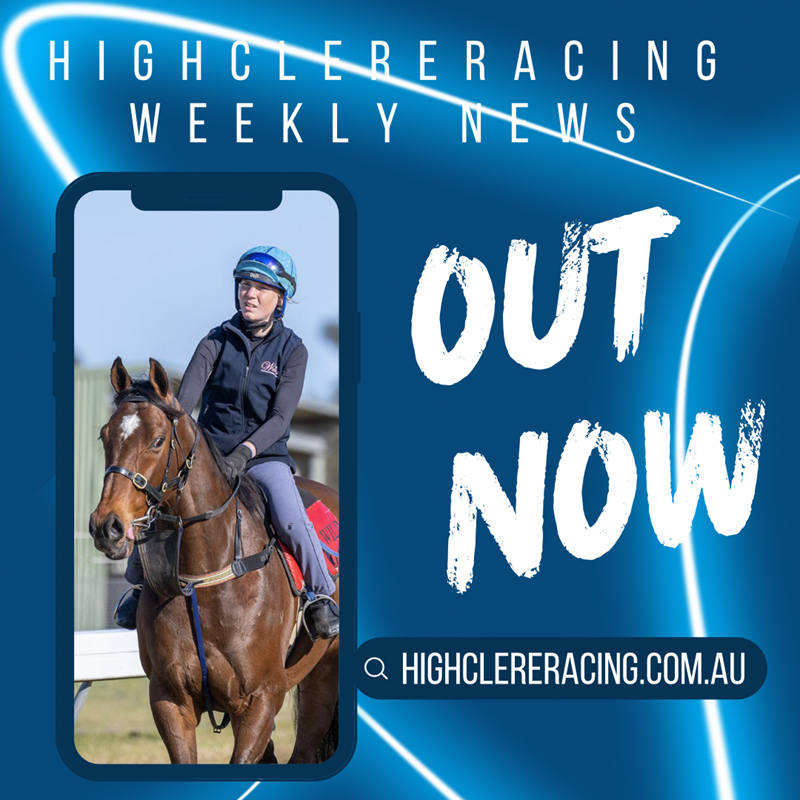 19/10/23
This week we have been reminiscing about the 2022 Caulfield Cup. It was quite a ride to be in an emergency and not knowing if we would get into the race to find out the morning that he would take his place in the field, and hoping the predicted rain to stay away to give him every chance. Luckily for us the rain did stay away and aided by a terrific ride from Michael Dee, Durston strode to victory to not only win the race but also become the first emergency in history to take out the Group 1 event. It really is something dreams are made of and something we will never forget. Although he won't run until the Autumn it is lovely to have him back in work and everything looks good. Here's hoping he gets his chance in the 2024 Caulfield and Melbourne Cups. 
Naval College is another horse we are excited to have back in the stable. If you follow us on socials you would've seen his gallop, which was quite impressive. He is set to have a trial Friday week so the races won't be far away. He had a terrific first preparation and seems to have come back even better this time so stay tuned for his first start. 
Great House is second up at Eagle Farm on Saturday, over 1600m this time, it is still short of his best distances but we are hoping for another positive run and seeing him more of a winner chance when he gets out over 2000m. He is taking to the Queensland climate very well and looks a treat so fingers crossed he can run well on Saturday and continue to impress us. 
Highland Cathedral has certainly impressed since heading up to Queensland and heading to Eagle Farm on Wednesday, she is back in distance but has been kept fresh so we look forward to seeing her run again. 
Redstone Well is also progressing nicely, currently still in pre-training but pleasing the team and it won't be long until he makes his way to Annabel's Warwick Farm stables for a look around. There are still a few shares left in him so if you aren't already in the ownership group, now is certainly the time to get involved. Simply e-mail racing@highclereracing.com.au 
That's all the news this week, as always keep an eye on our socials to keep up to date on all the news.
[19/10/2023]
Previous