HIGHCLERE RACING'S WEEKLY NEWS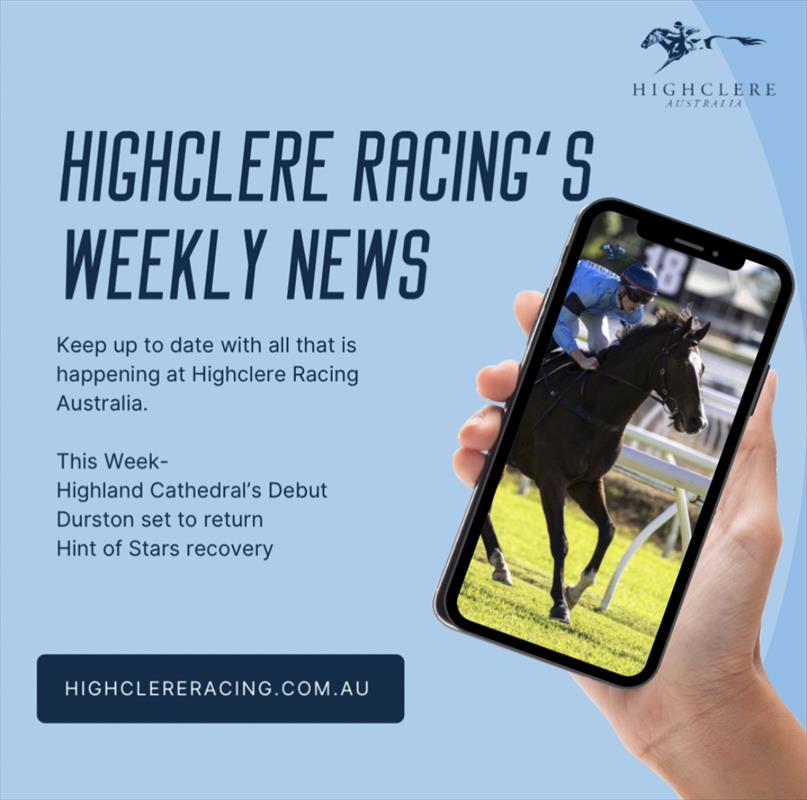 12/7/22
As expected the rain washed away any chance of Highland Cathedral running last weekend but they say Third time lucky so fingers crossed this week we can see her debut, although it will likely be in less than ideal conditions. She is currently accepted for Thursday and also nominated for Saturday, so we will see what unfolds over the next few days. 
On a pleasing note, Hint of Stars, is out in a big paddock after an injury at the trials earlier this year and will return to Matt Cumani's stables in the next month. He showed a lot of promise in his work so hopefully, the import can shine later this year. 
As you may have seen on our socials, there is a lot of action with the Highclere Australia horses. Durston has a nice trial under his belt and will have another before returning to racing at the end of this month. Olympic Theatre is back in at Richard Freedman's and very full of beans after his break. While Korolev and Armaggedon are also coming along nicely, as is Great House who has just returned to pre-training. So it looks like it will be a jammed-packed Spring/Summer for Highclere Racing Australia.  
Bartholomeu Dias has come through his last run in good order but is having a little freshen and will be avoiding the wet tracks going forward. It's great to see the stalwart still competitive and enjoying his racing. 
As always we will keep you up to date on our socials and hope you return next week for another edition of Highclere Racing's Weekly News.
[12/07/2022]
Previous