HIGHCLERE RACING'S WEEKLY NEWS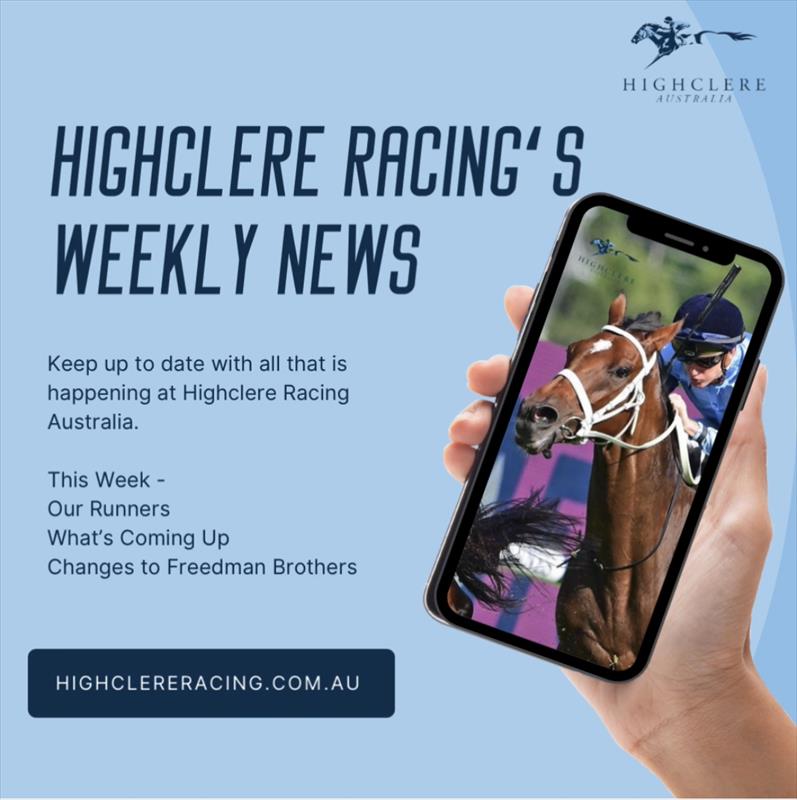 5/4/22 
This week at Highclere Racing Australia, saw Olympic Theatre line up at Canterbury last Wednesday. The meeting was originally scheduled for Warwick Farm but with the continued rain in Sydney, it was moved, which included a drop in distance. Olympic Theatre lined up a last-start winner but unfortunately, the very wet track wasn't in his favour. He ran 3rd and it was a good run with all things considered. He has been entered for the Orange Cup on Friday so fingers crossed he gets a little more luck with the weather gods. 
Great House was our next runner lining up at Randwick on Saturday but again he has never shown a liking for wet tracks and it showed running below expectations. He has pulled up well but will have a few days out in the paddock and be prepared for the Queensland carnival, where again we hope we can get some slightly better tracks so the real Great House can shine. 
On Sunday Durston celebrated his birthday, being Northern Hemishpere bred, like a lot of the Highclere horses, he gets to celebrate earlier in the year. Although, he won't officially go up in age until August 1. Lord Belvedere also celebrates a birthday with his being today and I am sure he will get a lot of love at his new home now he is enjoying his life after racing. A big Happy Birthday to both horses! 
We could be seeing a few more Highclere horses pop up in the coming weeks with Korolev not far off a trial and the same for import, Hint Of Stars. Both horses have been working very well so keep an eye on our socials for their future plans. 
Armageddon and the Highland Reel filly are also coming along well at the Bjorn Baker stable and will be looking to trial later this month. 
In other news, as many know, Michael and Richard Freedman have ended their partnership and Highclere was pleased to announce earlier last month that our horses will be trained by Richard Freedman and his Son Will. With that new partnership now in place, we look forward to seeing the new naming structure in the racebook. We wish both Richard and Michael the best of luck in their new training structures. 
Have a great week and we will report back with more news from Highclere Racing Australia next week!
[05/04/2022]
Previous