THE FUTURE OF HIGHCLERE AUSTRALIA? JOIN US…
May 11, 2021
Back in January, Harry contacted you about our Deep Field colt that we purchased from the Magic Millions Gold Coast Yearling Sale in conjunction with trainer Bjorn Baker. I wanted to write to you to give you an update on his progress as we prepare to register the colt with Racing Australia.


The colt, out of the stakes-performed mare Just As Cosmic, was purchased by Highclere for $130,000 on the advice of bloodstock agent Jim Clarke. Jim and Bjorn are forming quite a potent partnership; incredibly, four of the 14 runners in the recent Gr.1 Champagne Stakes were purchased by Jim in 2020 - and that's from only 12 or so yearling purchases from the big sales!

In January, Harry said:

"Bjorn and I spoke before the Magic Millions sale because I was keen for Highclere to buy a yearling and to have him train another for us. Bjorn called me as soon as he had purchased this cracking colt by Deep Field for only $130,000 saying, 'Harry, this is your horse, he is a steal at this price! The market is crazy here but this fellow has slipped through the net. Physically he is what Jim and I look for and when you see the video you will see how well he moves. Oh and I love the sire!'

"I very much agree with Bjorn and Jim as this colt boasts a proper physique. Just look at the depth of shoulder on him and the way that he uses himself.

"He also has a hard-knocking pedigree (click here) being out of a young Stakes-placed mare that won four races (three straight) and over $180,000 and who was also placed fourth in the Gr.1 Queensland Oaks. Deep Field himself is doing very well, he was leading second-crop sire last season in Australia with a record number of individual winners - his 86 individual winners eclipsing the previous mark of 80 set by his own sire Northern Meteor. Among them are seven Stakes winners including top filly Isotope, Group 1-placed Xilong and Cosmic Force, who is now standing alongside his sire at Newgate Farm. Deep Field currently stands at a fee of $55,000. (NB: Deep Field will stand for $88,000 next season, it was announced recently, highlighting once again the tremendous value on offer with this colt.)

"I very much hope that you will get involved in this lovely colt. Bjorn himself is a great communicator and he makes the whole experience thoroughly enjoyable, wherever you are. We have enjoyed tremendous success with him and his team with Edison who has now won just under $500,000, and this son of Deep Field looks just the type to carry on the fun and to run for the huge Magic Millions prizemoney in the future."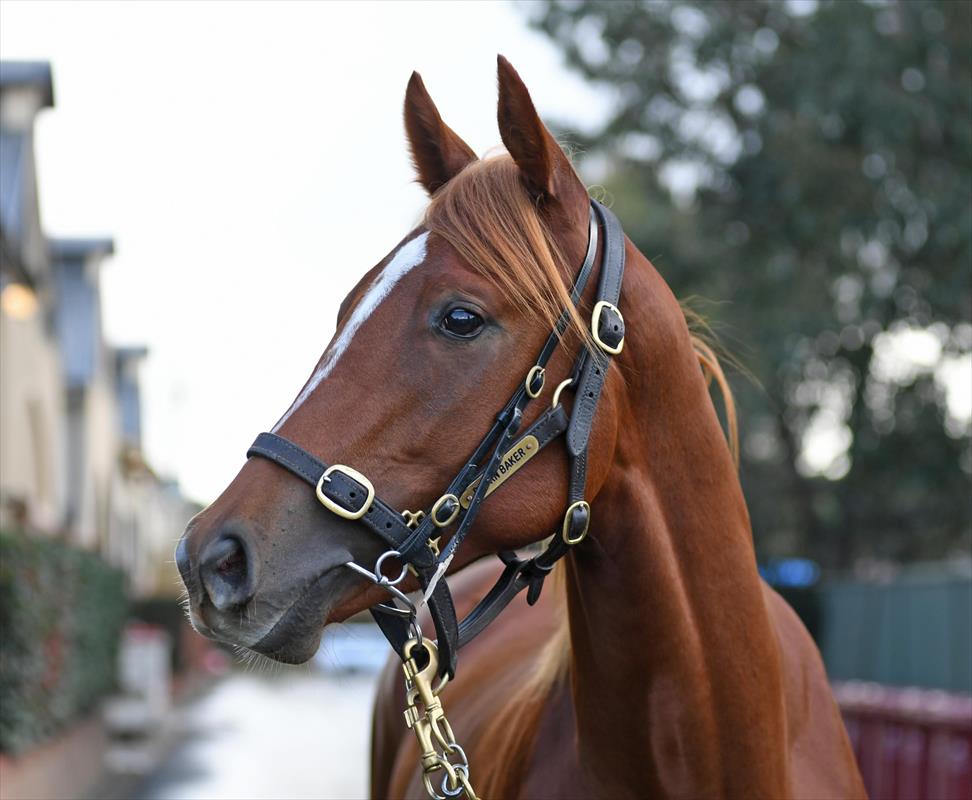 This morning, a number of owners visited the colt along with our stable stalwart Edison, who is set to crack the $500,000 mark (approx. £280,000) in the coming weeks. It really was a picture-perfect day, which was ideal as our chestnut certainly dazzled in the mid-autumn sun.

You will see in this video, taken this morning, just how well the colt is progressing. By European standards, he is midway through October in his yearling preparation (due to the different breeding seasons), but he looks a type who will be up and running early. Harry mentioned the depth of shoulder and that was certainly noticeable this morning, as it was in these photos taken by Lisa Grimm last week.

I said in our inaugural Highclere Australia Herald last week that I absolutely adore this colt. In fact, I adore him so much that I am encouraging my friends and family to join the Highclere team with this colt as I truly believe, as I said in the video, that he represents the future of the operation down under.

We only have a handful of 5% shares left, such has been his popularity with some of our shrewdest owners. However, I hope that you will join us as we chase some very exciting targets over the next year.

He is eligible for the Magic Millions race series, including the $2 million Magic Millions 2YO Classic in January - a race that Bjorn won in 2014 with Unencumbered. Excitingly, Bjorn confirmed this morning that the colt would be given his chance to qualify for a race like that, should he continue to progress promisingly.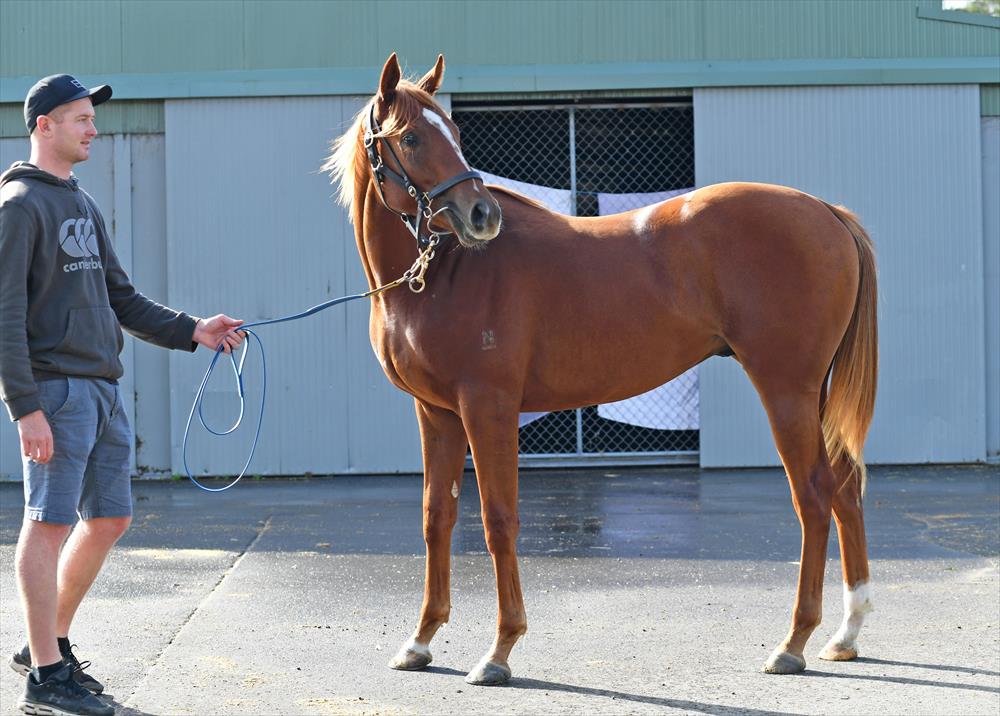 Even if he doesn't make the Magic Millions 2YO Classic or the $3.5 million Gr.1 Golden Slipper, though, there is still so much prizemoney for young horses. As an example, Bjorn put forward a horse named Overpass, who won at Gosford last Saturday for the stable. He only had his first trial in March and Bjorn said that, if you'd asked him last year, there was no way he would have thought he'd make a two-year-old.

However, after almost being gelded before his first trial and going for a break - ensuring that he wouldn't race at two - he's now had four starts for a second on debut and three subsequent wins, earning $143,800 (approx. £80,000). This is a horse who broke his maiden at the country track of Orange and who is yet to contest anything approaching a Stakes race, but he has already earned almost twice his purchase price.

The syndicate consists of 20 shares at a cost of only $12,890 inc. GST. This includes all costs through until January, 2022 including purchase price, all training fees, vet, insurance, lifetime entry to the Magic Millions races ($5,500) and our management fees.

I am very hopeful that our Deep Field x Just As Cosmic will have the same opportunities, if not more, and I hope that you will join us on this very exciting journey.
For further information contact Highclere Australia's Racing Manager Andrew Hawkins via racing@highclereracing.com.au or 0488 669 166
[11/05/2021]
Previous