CUPS AIM FOR GREAT HOUSE AFTER ROSEHILL RETURN
June 7, 2021
It's a long way from a Benchmark 78 handicap in the depths of winter to the first Tuesday in November, but the dream is alive for Highclere owners after Great House prevailed in a four-way photo at Rosehill on Saturday.
The beneficiary of a Tommy Berry masterpiece, the Chris Waller-trained Great House showed dogged tenacity to defeat stablemates Wairere Falls and Zing by a nose apiece. Steely finished fourth.
While Great House was sent out as the $3.80 favourite in the field of 11, Highclere Australia racing manager Andrew Hawkins says that the owners who were trackside at Rosehill on Saturday were just hoping for a good run and a hint of maturity from the Galileo four-year-old.
"I spent 10 minutes before the race detailing to Racing NSW's Ray Hickson all the reasons why I didn't think he could win today," Hawkins said. "He was first-up over an unsuitable trip and he was going in soft, with only the one trial under his belt. He was meeting stablemates like Wairere Falls and Zing who had runs under their belt and were sure to take a step forward from their first-up efforts. We arrived on track just hoping to see him hit the line strongly and to prove that he'd taken improvement from that first preparation, but to see all of that and to get the win as well is really quite special.
"It was a tremendous ride from Tommy. I actually turned to one of the owners after about 500 metres and said, 'I can't remember the last time a Highclere horse saw the rails!' - it was meant tongue in cheek but it has been a rough few weeks with Lord Belvedere constantly trapped wide and Global Gift drawing bad gate after bad gate. Tommy made every correct move and I certainly hope that he can retain his partnership with this horse."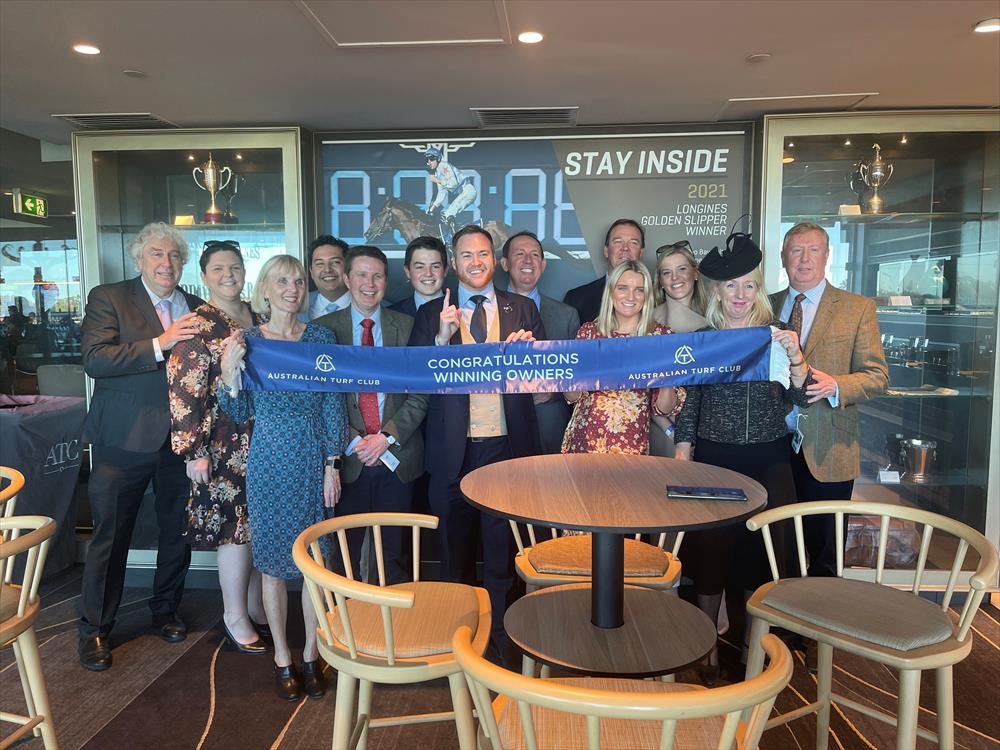 Hawkins echoed the thoughts of Berry, who told Sky Thoroughbred Central post-race that there was much more to work with this preparation in terms of Great House.
"Great House did so much wrong last preparation," he said. "He would sweat profusely pre-race, he wouldn't always drop the head and settle and he just wouldn't go straight. I'd also argue that he probably wasn't the most genuine horse either. He's still young and he's only had seven starts so he's still putting it all together but the difference between Great House in January and June is the difference between a toddler and a teenager. If you'd told me in January that he'd be Lizzie Jelfs' pick of the yard in June, I would have said you were incredibly optimistic, and yet she put him on top after he didn't sweat up at all.
"Chris Waller is champion trainer for a reason and I think he and his team have proved just how valuable they are with what they have done with Great House. It's been a remarkable training performance on many levels and I think the owners have reason to hope that he can contest bigger and better races when he gets out in trip."
SUBSCRIBE TO OUR NEW YOUTUBE CHANNEL - Highclere Racing Australia
It was a first win for Hawkins as the operation's Australian racing manager, while for owners John Flanigan, Kingsley Edwards and Andrew and Pauline Dally, it was their first time ever being trackside to see a horse of theirs take the spoils.
With Waller in Queensland, his racing manager and assistant trainer Charlie Duckworth was on hand at Rosehill. 
"He's got that age and maturity on his side despite being lightly raced, which I think is obviously a massive advantage," Duckworth said. "It's a fantastic start to the preparation as we build up over a little bit further where we're obviously going to see him improve. To get the win today sets him up for a fantastic campaign.
"I'd imagine at 2400 metres you'd hope he's going to be competing at the top level. Whether he's a Melbourne Cup horse or not I'm not quite sure. Certainly a Metropolitan or a Caulfield Cup if he was to continue to rise as quickly as he is now."
Great House is on track to be seen in Benchmark 88 company for his next start, most likely over 1800m at Randwick on June 26. However, there is also a possibility that he will stick to 1500m at Rosehill on July 3.
Congratulations to all of Great House's owners: Ann and Peter Woollett, Tom and Jo Rosenthal, John Calvert-Jones, Amanda Elliott, Allan Murray-Jones, Alex Harvey, Marilyn Wade, Anwar Badri, Sean O'Kelly, Dennis and Carrie Price, Sir Nicholas Soames, Lloyd Walker, Sharon and Andy Hills, Josh Matta, Monument Hill (Gary and Renee Theodore) and Paul Scope, as well as syndicates FRB Racing (Luke Borthwick, Jane Borthwick, John Flanigan and Peter Ramsay), and H T R A Great House (Peter Quirk, Tony Mitevski, Mathew Chan, Andrew and Pauline Dally, Kingsley Edwards, Shirley McGrath, Lorraine Podgornik and Anthea Sutherland).
[07/06/2021]
Previous